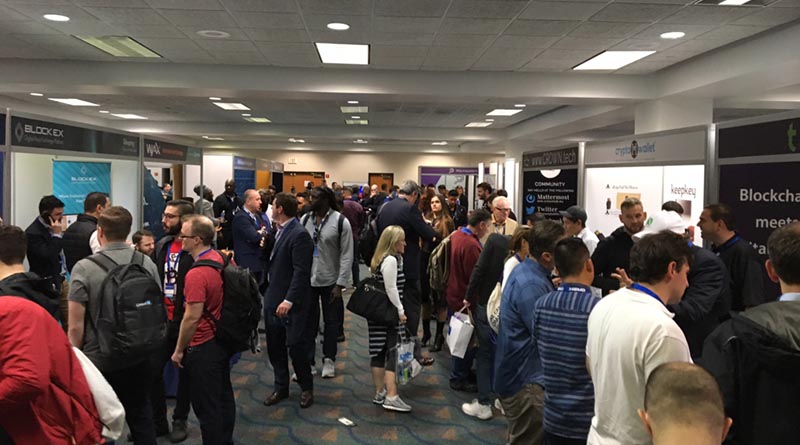 Colder than years past on the outside, but cooking like a 13TH/s miner on the inside! The place was sizzling with excitement on all things block chain.
We met up with some old friends, and made plenty of new ones, and more than a few press folks listened intently to the tale of our mistreatment by those Axiom Zen brand bandits.
In total contradiction of Axiom Zen's claim that there would be no confusion in the marketplace, everyone and their brother was either congratulating me for Cryptokitties.co, or cursing me for the Cryptokitties.co total abuse of the Ethereum Block Chain, or scratching their heads while asking why I would do such a silly game like Cryptokitties.co. I had to tell the story over and over, and in the end we all had a good laugh at the expense of the current General Counsel for Axiom Zen. The verdict is in, everyone said I was being super nice with my offer to negotiate what was agreed to be a very reasonable settlement, and that they were very foolish to so rudely rebuff and then threaten me.
Aside from the brand confusion nastiness, the Cryptokitty Multi-wallet was very well received and it felt good to have people who actually understood what I was saying congratulate me on a great block chain use-case.
Drinks were had, jokes shared, and many business cards exchanged. On the negative, show management should have been more judicious with the coffee and water. It ran out instantly and was never replaced. Also, the 'lunch' should have embarrassed the show producers, and I hope they gave a browbeating to their caterer. Overall, I give it an A-. See you there next year.