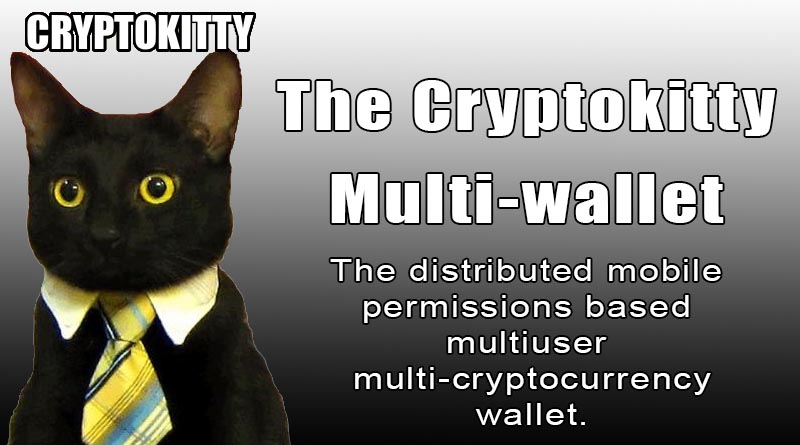 With the new year comes new pressures, and while we would have preferred more time before announcing, there's no time like the present. Without further ado, we present:
The Cryptokitty Multi-wallet – The decentralized mobile permissions based multi-user multi-cryptocurrency wallet.
Cryptokitty supports multiple cryptocurrencies, real-time cryptocurrency balance swap via Shapeshift integration, and a permission based system for creating sub-wallets usable by family, friends, team members, or co-workers. Control who gets to spend what, and when, from an easy to use mobile dashboard.
While other solutions exist that provide some of this functionality, they are centrally managed solutions that rely on a third-party corporation to maintain the wallets. A prime example is the Hong Kong based Xapo.com, which provides multi-user wallets and 'vault' services, where they store the actual keys of your crypto-currencies on their Hong Kong servers. The security issues with this scheme are many and have manifest multiple times over the past couple of years when central vaults of multiple wallets have been hacked or embezzled.
Cryptokitty achieves the result of a multiuser wallet through the use of block chain technology and the special purpose Kittcoin crypto-currency, built off of the Namecoin (NMC) open-source project.